Zenith Beaker
Regular price
$299.95 USD
Regular price
Sale price
$299.95 USD
Unit price
per
The Zenith 18in shower head beaker, is a marriage of the function of our Neutrino Straight Tube and the structure of our Nebula Beaker. The top chamber features our saw-cut showerhead perc that produces a hundreads of bubbles, while the lower chamber has a fierce rumble produced by a 6-slitt diffused downstem. This combination allows for bigger rips while still being kind to your lungs! 
Specs:
Height: Varies from 17in-20in
Tubing: 60mm / 50mm x 5mm Schott Duran Tubing
Joint: 18mm Female Schott Joint
Bowl: 14mm Male Clear Martini Bowl
Filtration: 14/18 Removable Downstem/ Fixed Showerhead Perk (6.5in)
Mouthpiece: 50mm X 5mm Schott Duran Tubing
Features: Ice Pinches 
Each piece is hand blown and Unique! The dimension will vary slightly because of this! 
Share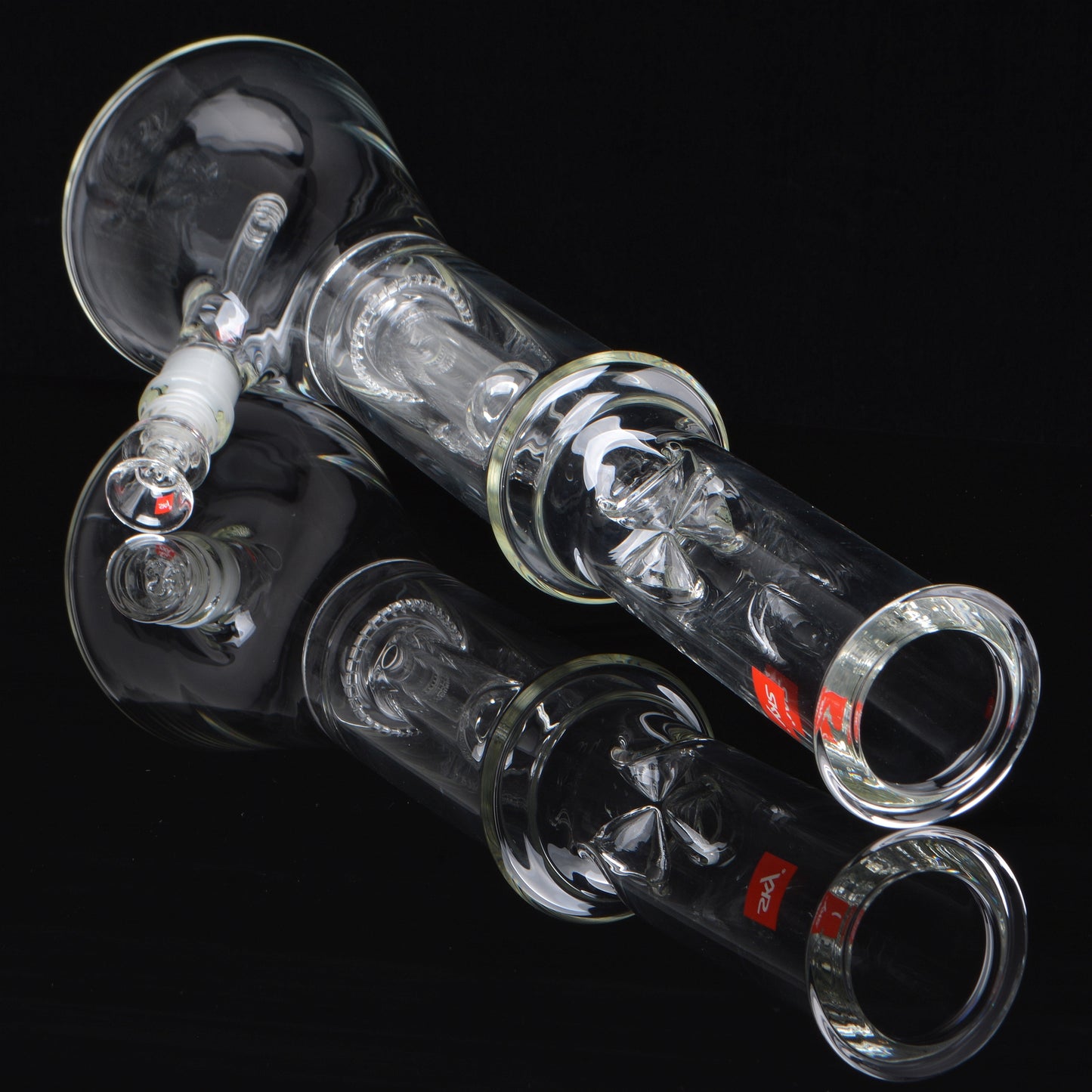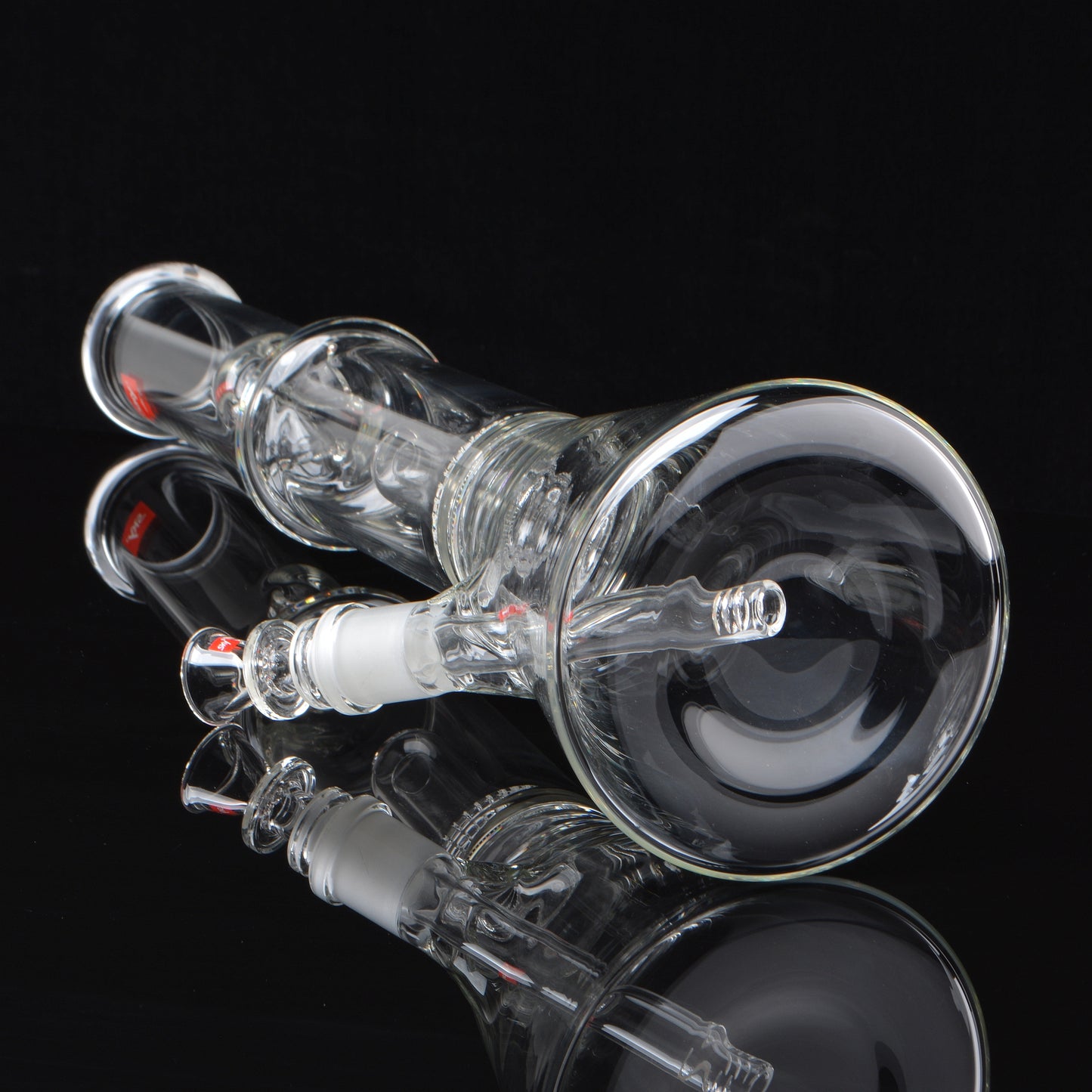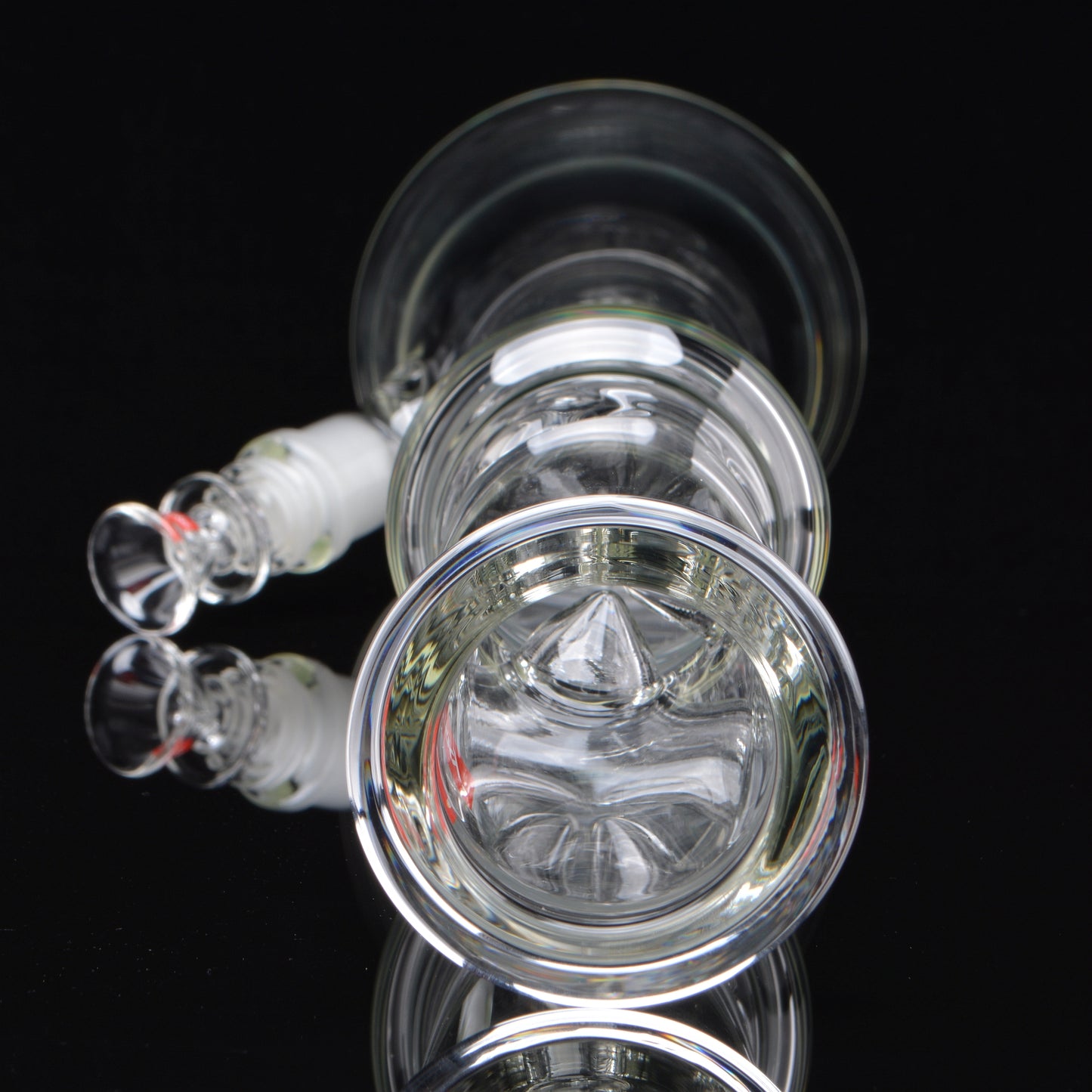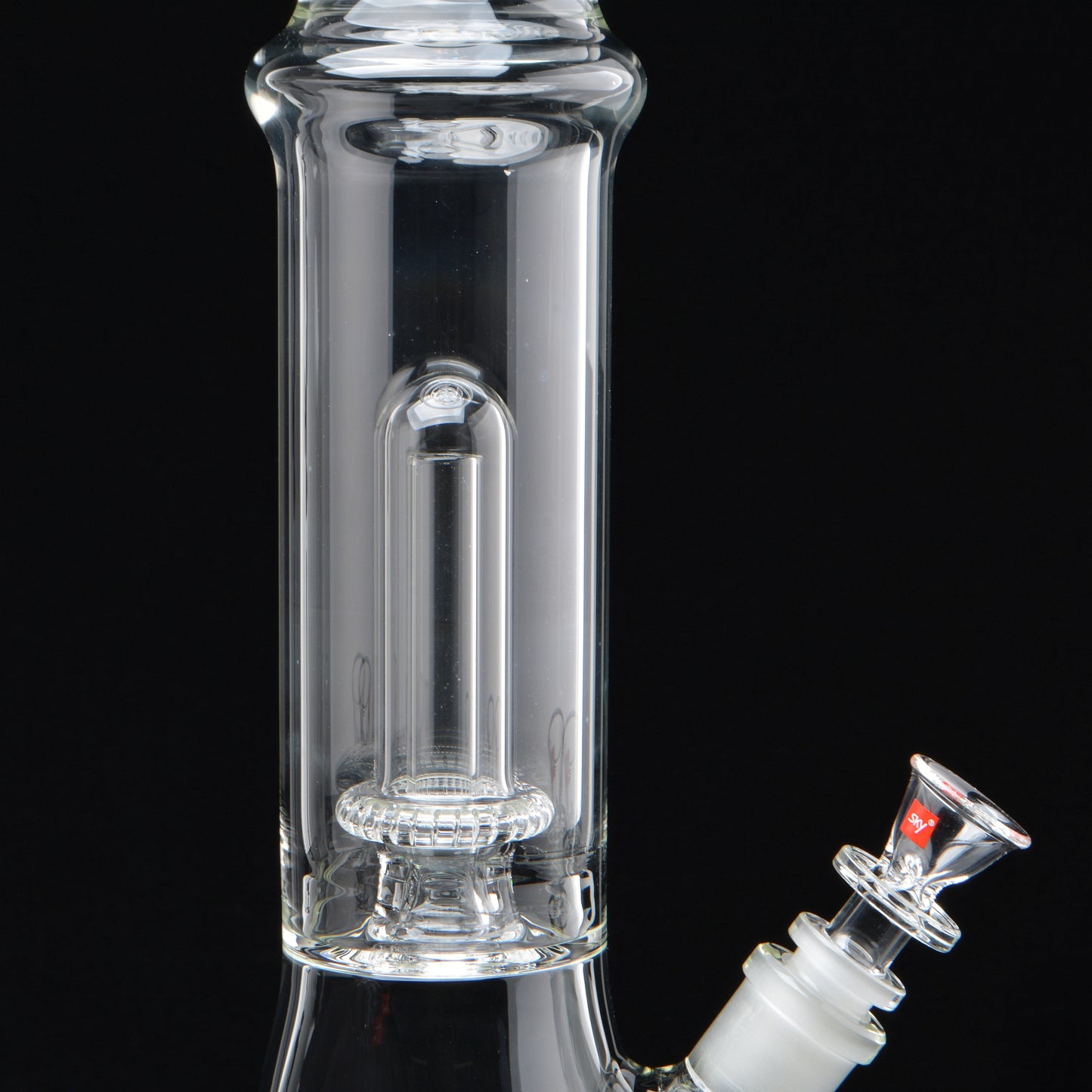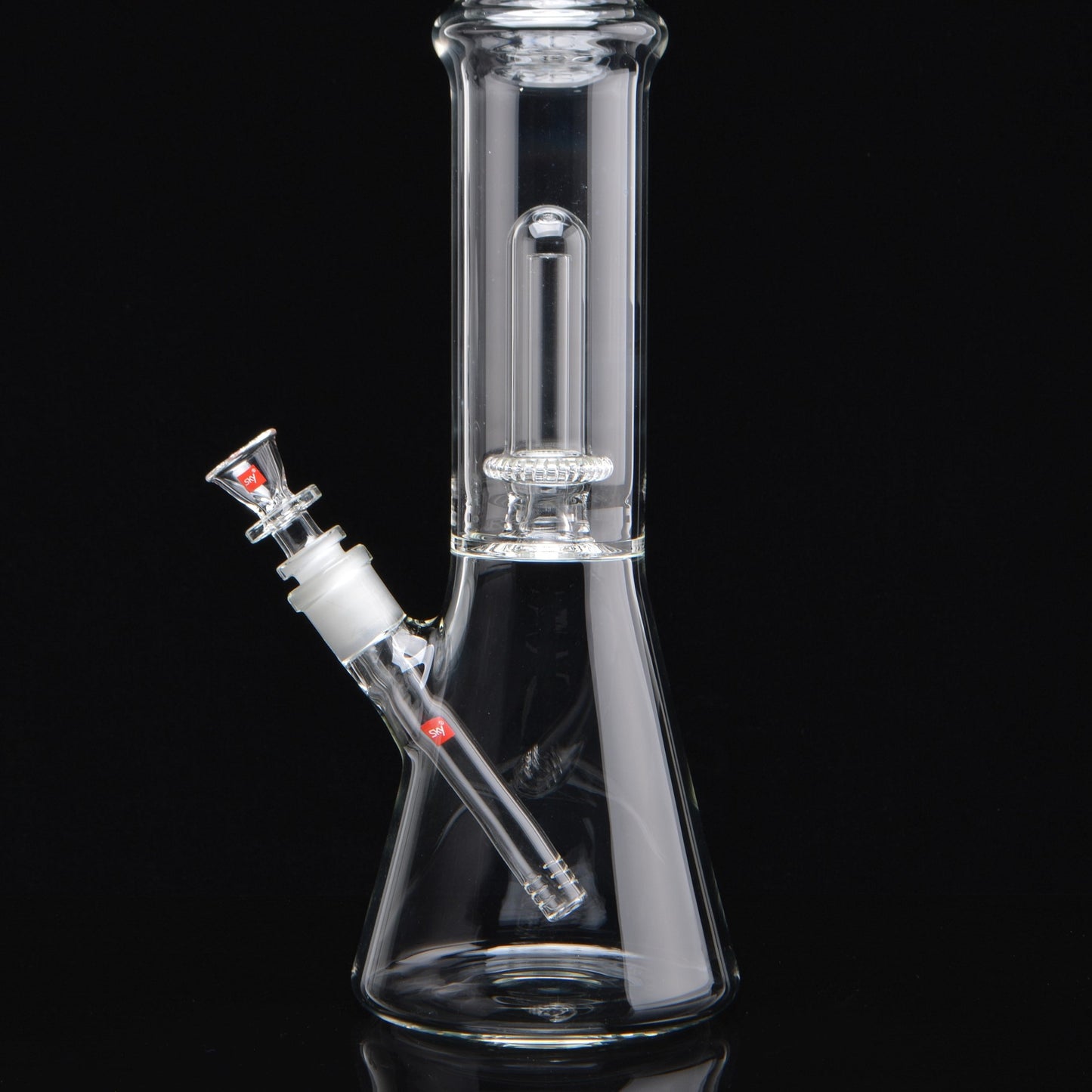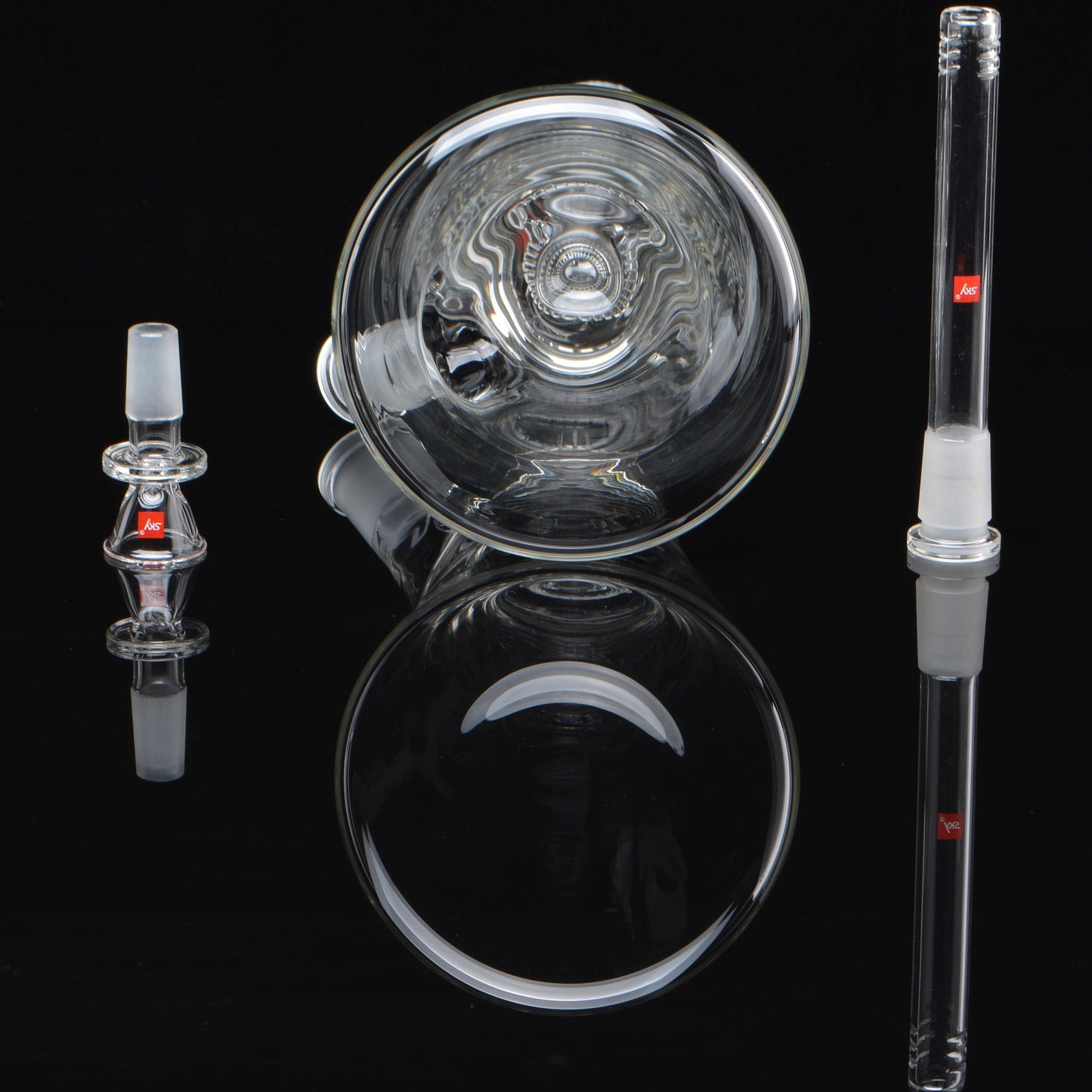 Expected much better
The ice pinches weren't lined up at all. Off on the horizontal axis and twisted so they don't line up with the front of the piece. Had a 40 beaker with better ice pinch alignment. Not happy with the looks. The perc works as expected but for the money the ice pinches should be lined up. The joint was also not centered. It seems like the focus was the perc then everything else was half assed.