Quantum Klein
Regular price
$699.95 USD
Regular price
Sale price
$699.95 USD
Unit price
per
The 18mm Quantum Klein Recycler is our flagship smoking apparatus, complete with every bell and whistle we could fit! The idea behind our recycler is to provide you with the smoothest, most filtered hit while maintaining our famous function and aesthetics. Made with the same materials and techniques as our slightly smaller Proton Recycler, the 18mm Quantum Klein Recycler features an encased opal, a larger body and a wider base for stability. With a 18mm ground joint, this device is perfect for any application!
Specs:
Height: 10in-13in
Tubing Size/ Type: 50mmx 5mm, Schott Tubing
Joint Size/Type: 18mm Female, Schott Joint
Bowl Size/Type: 18mm Male, Martini Bowl

Filtration

:

Fixed Showerhead Perk
Features: Ice Pinches / Secret White Bridges/ 4mm Encased Opal
Base: Solid Maria Base, 4-5in Wide,15-20mm Thick 
Mouthpiece Size/Type: 19mm X 3mm Schott Tubing, Marie (Ring) Mouthpiece
Each piece is hand blown and Unique! The dimension will vary slightly because of this! 
Share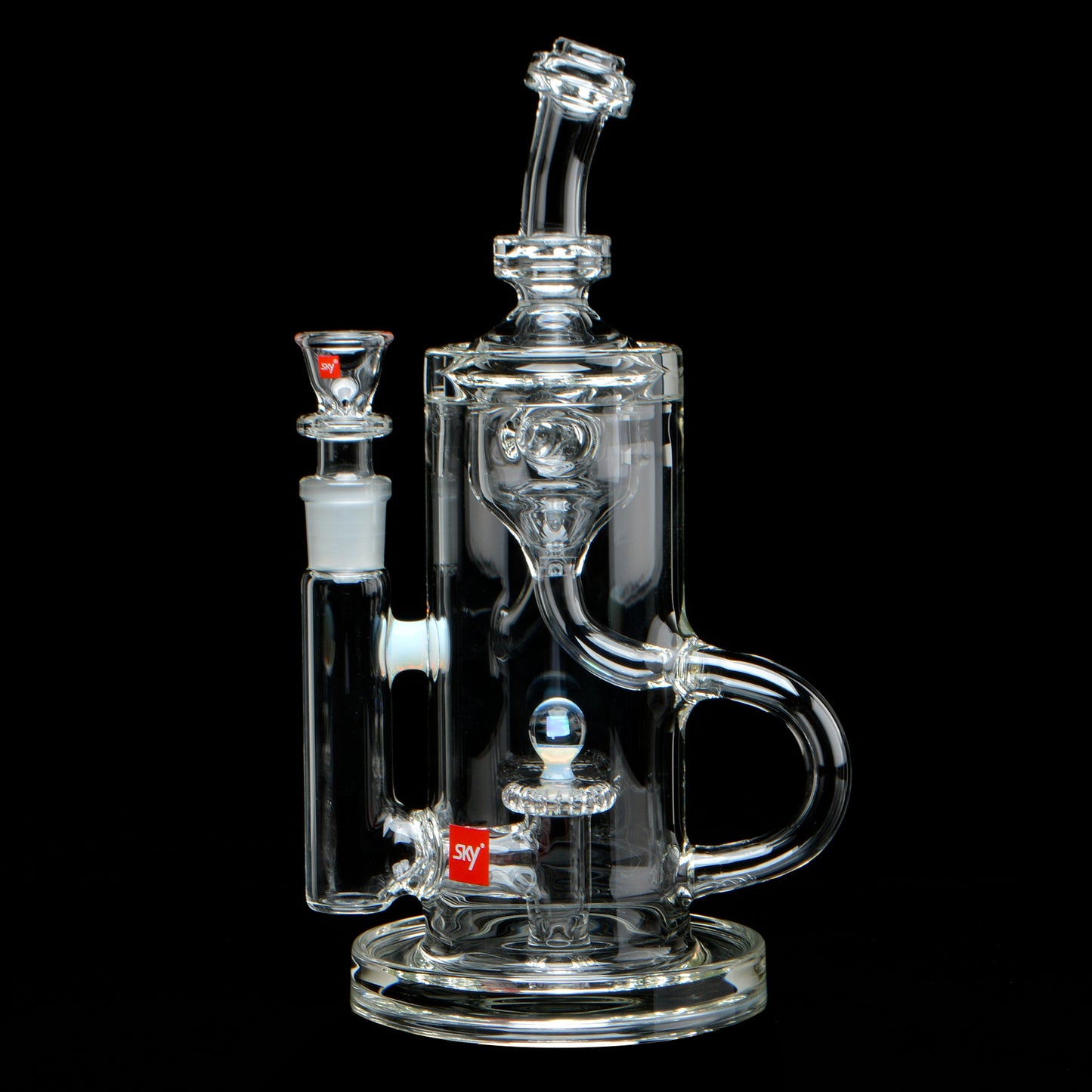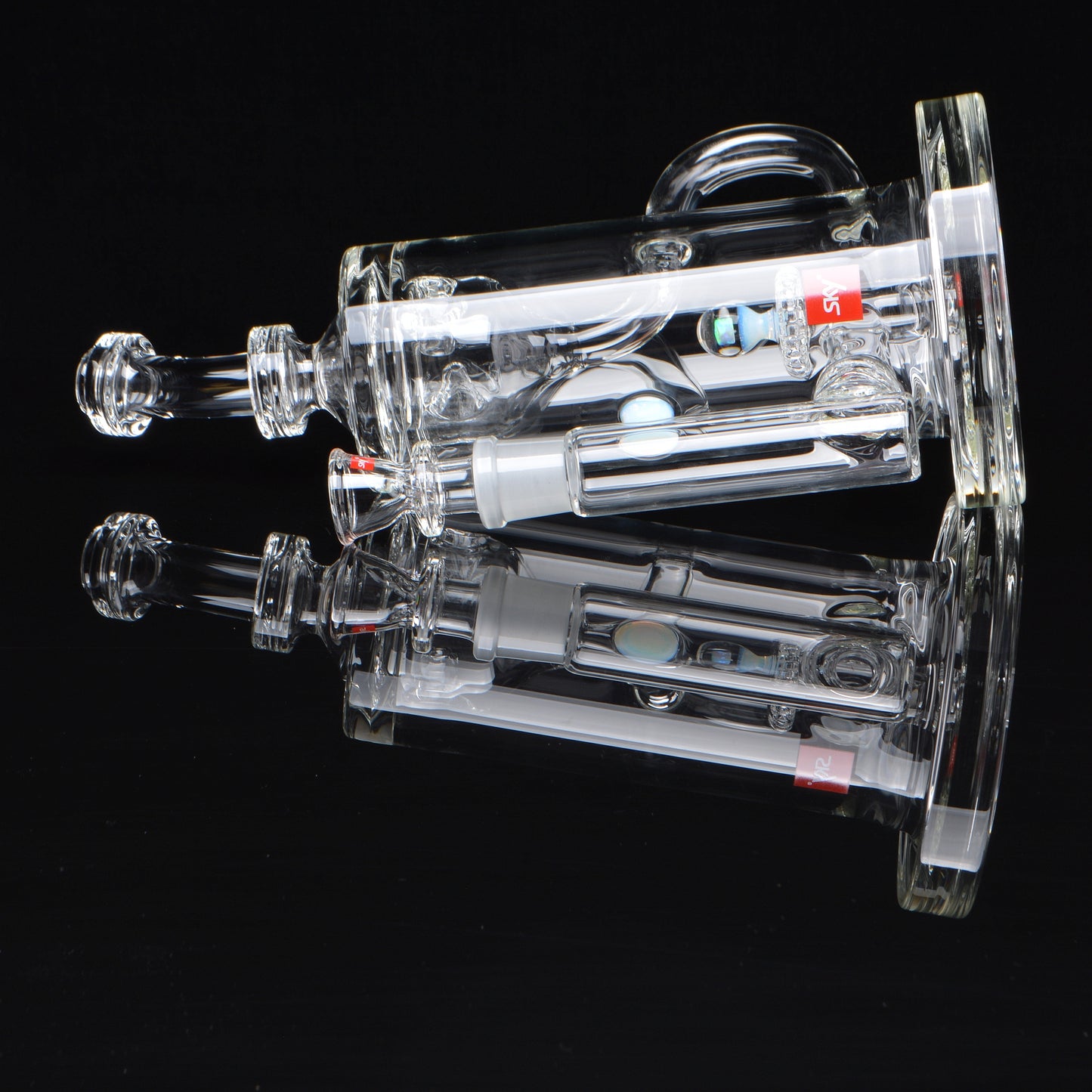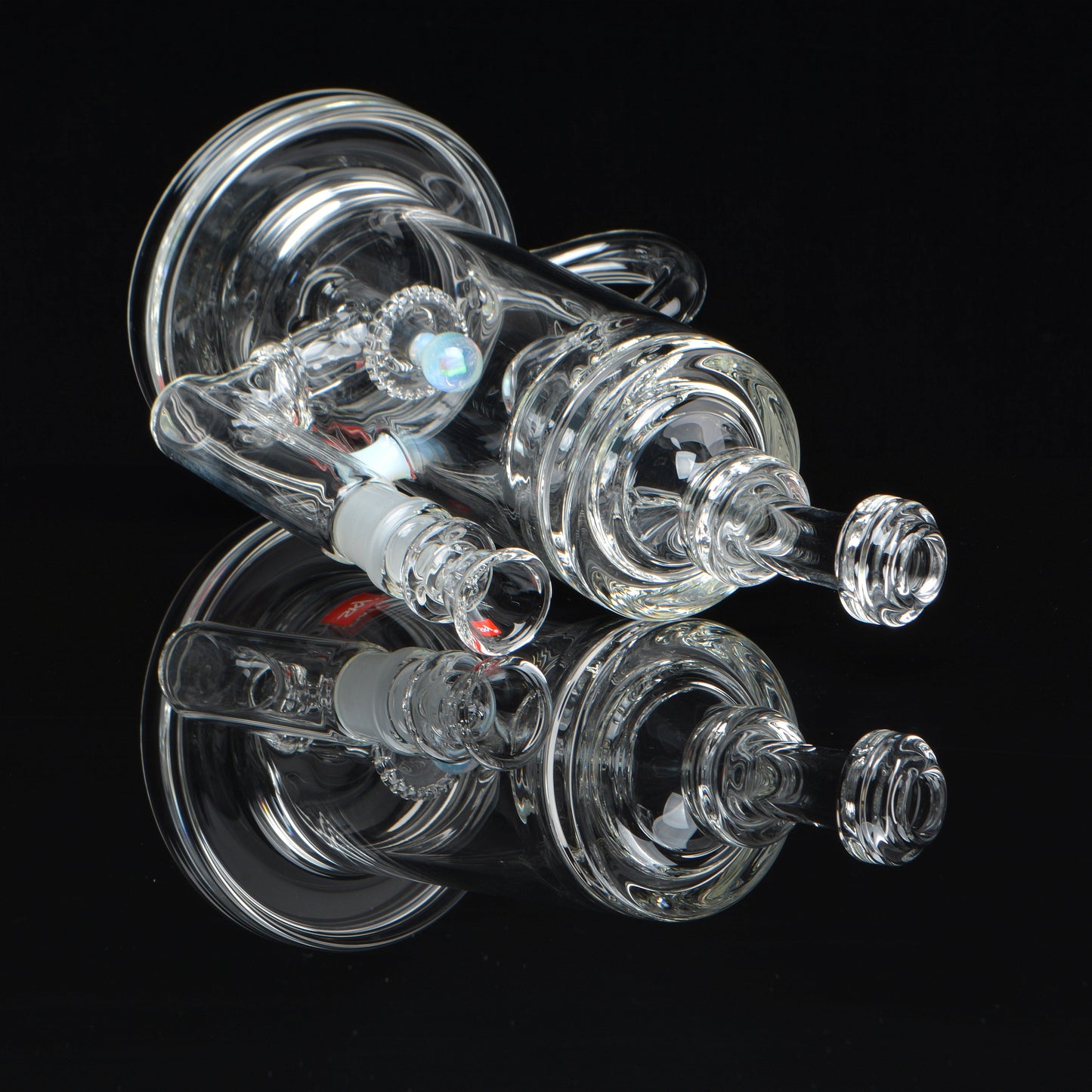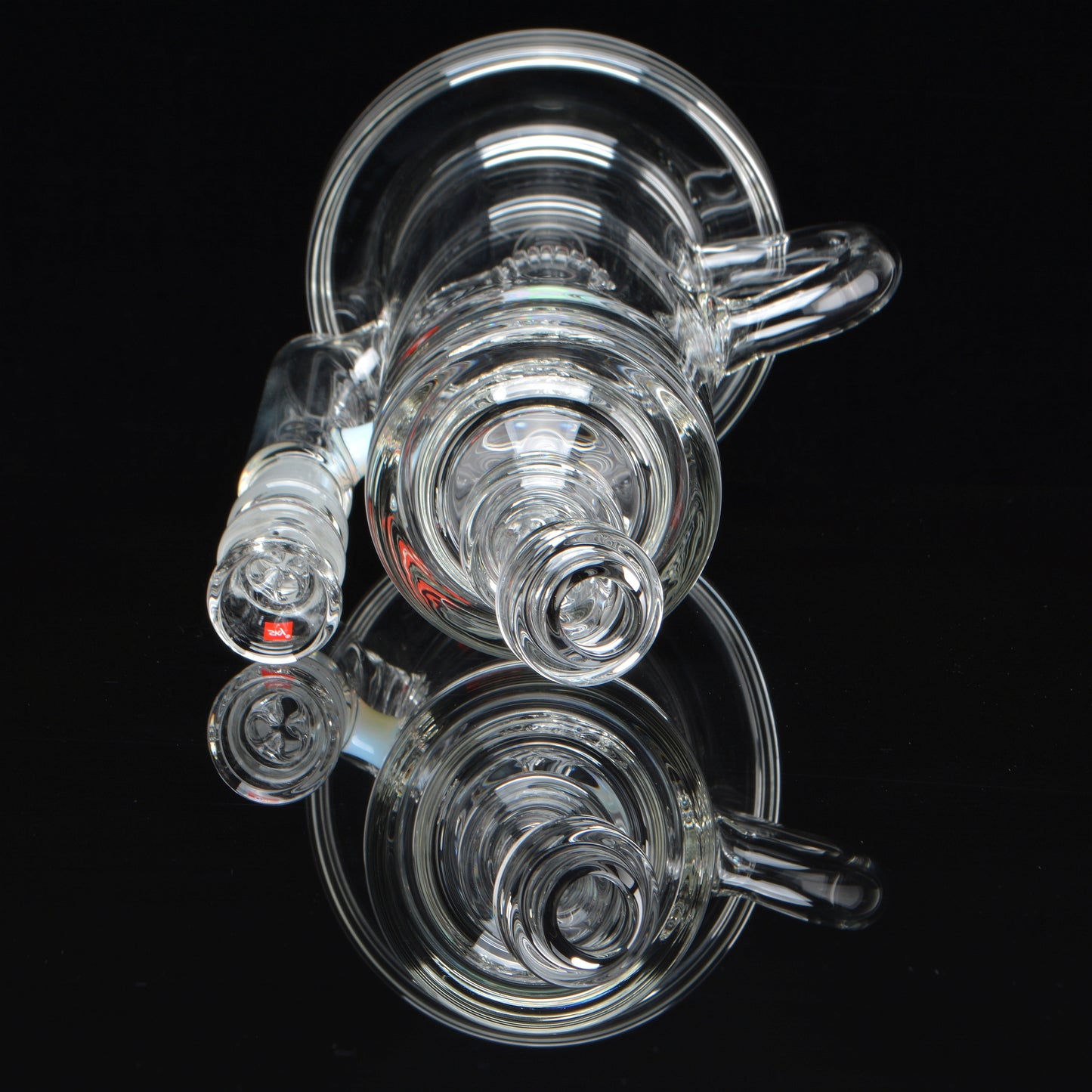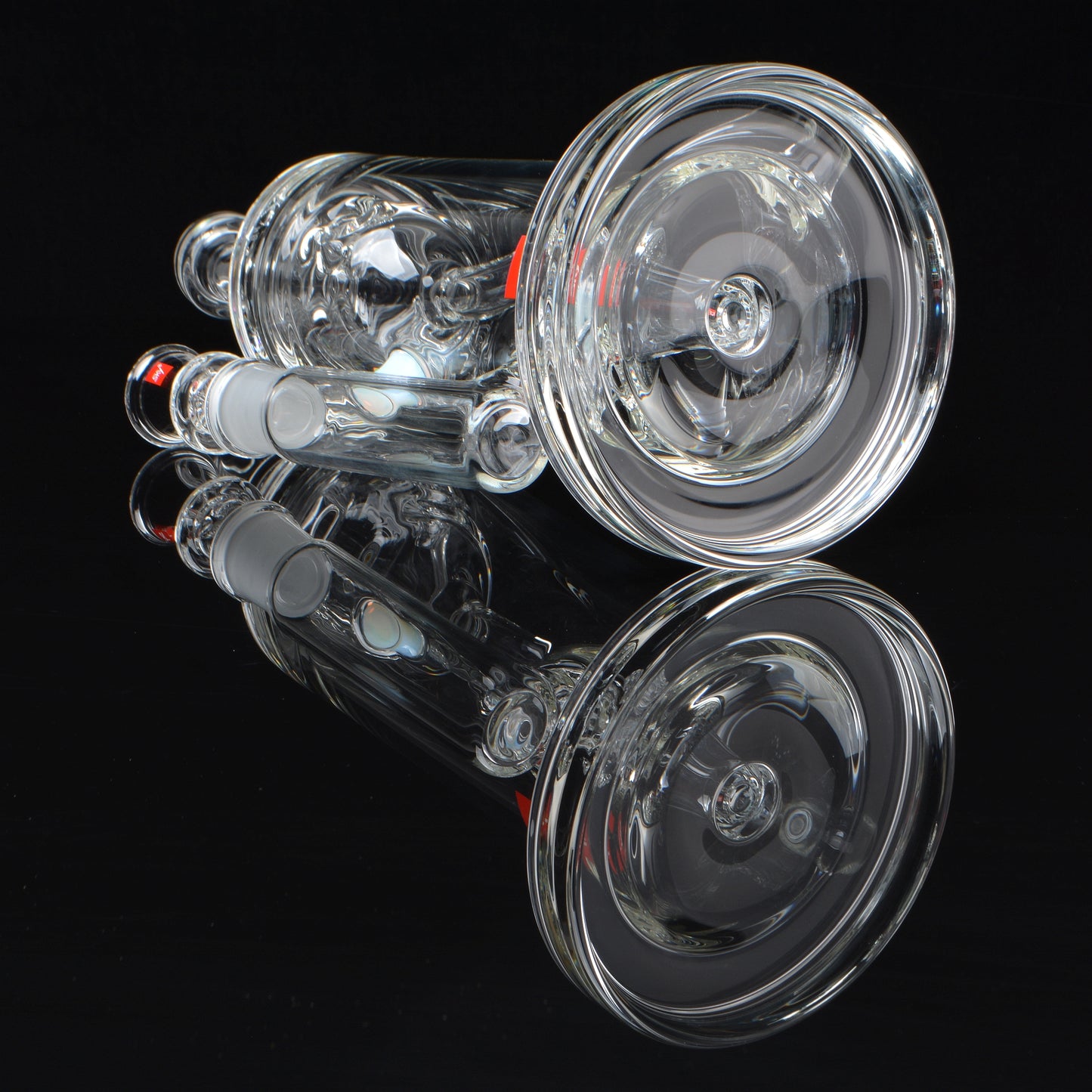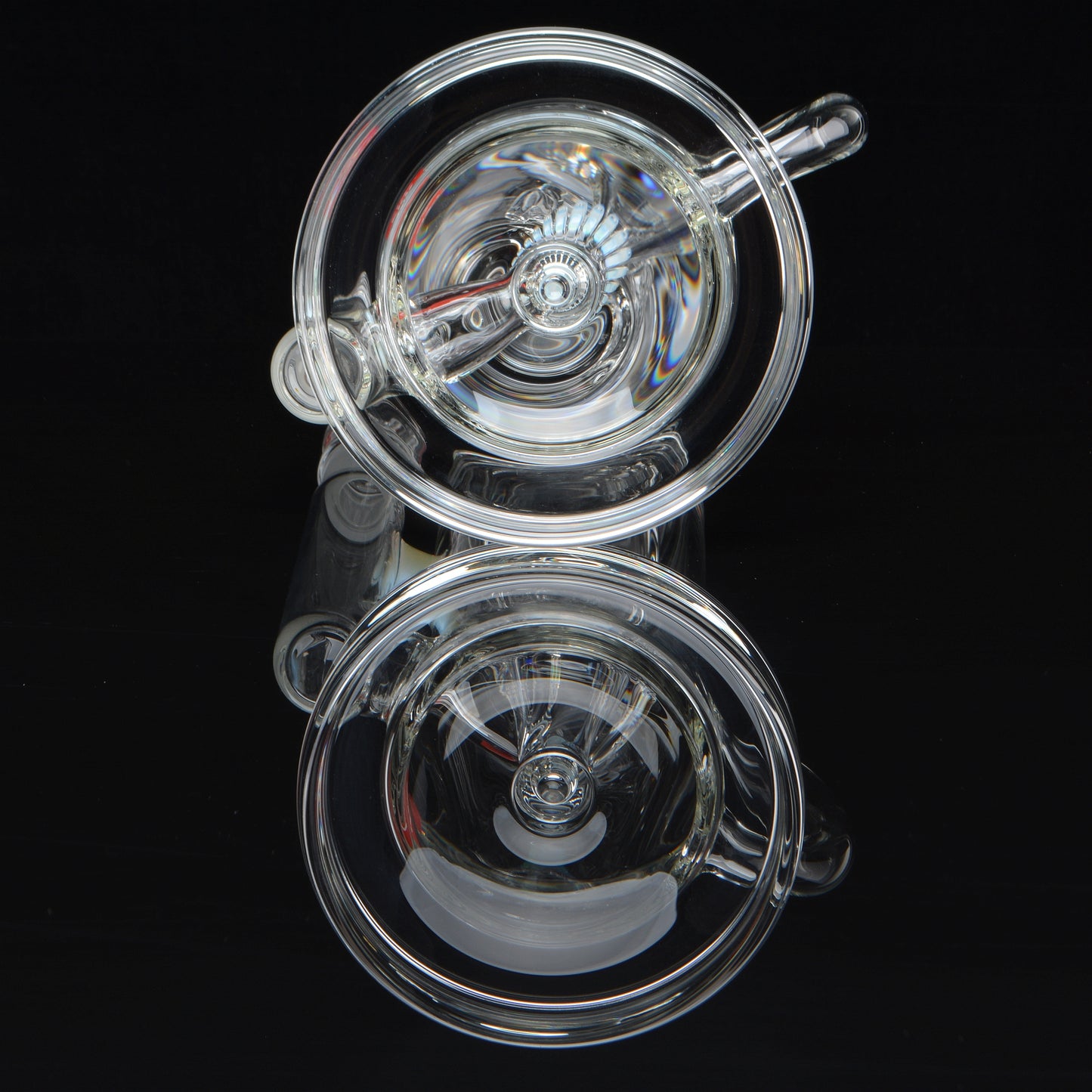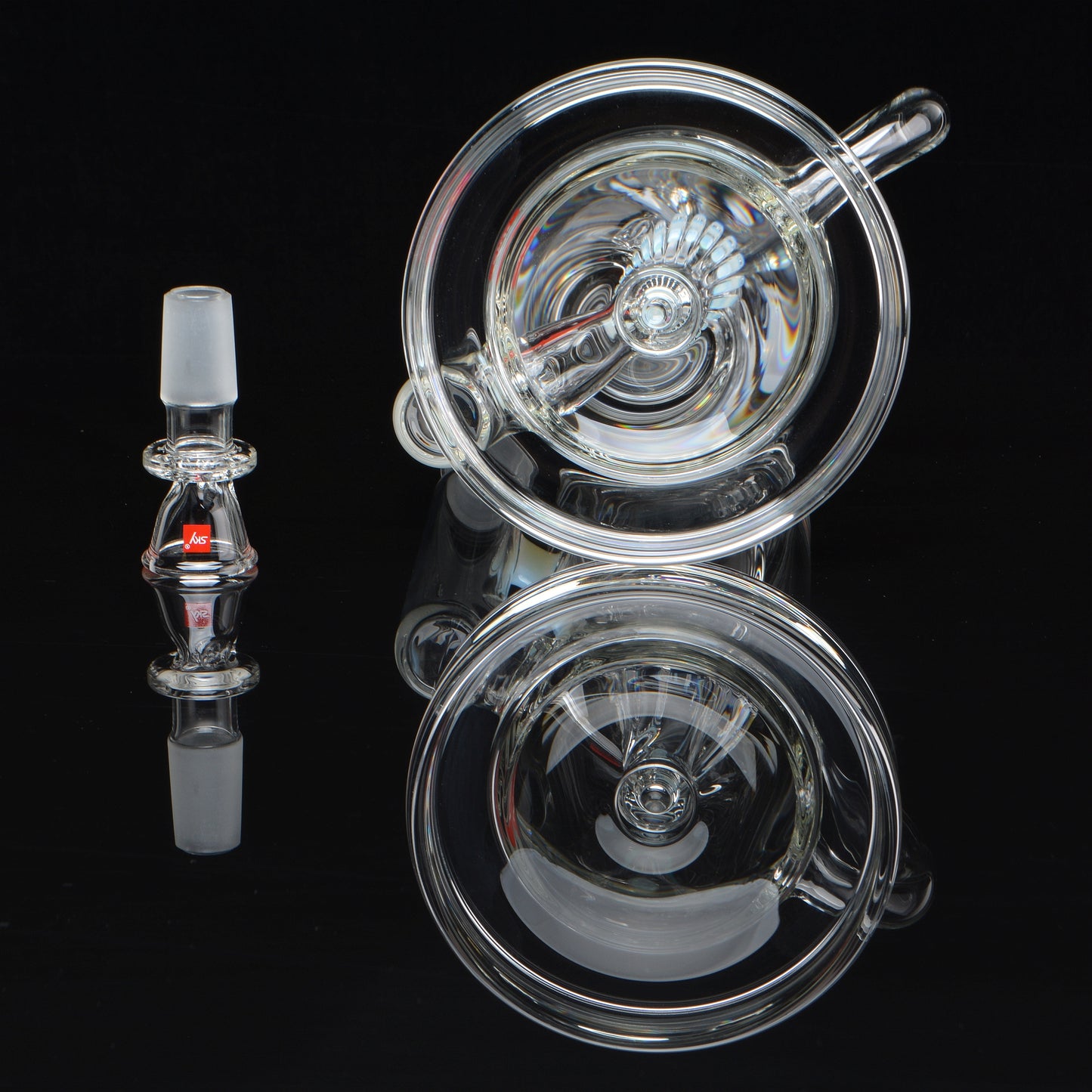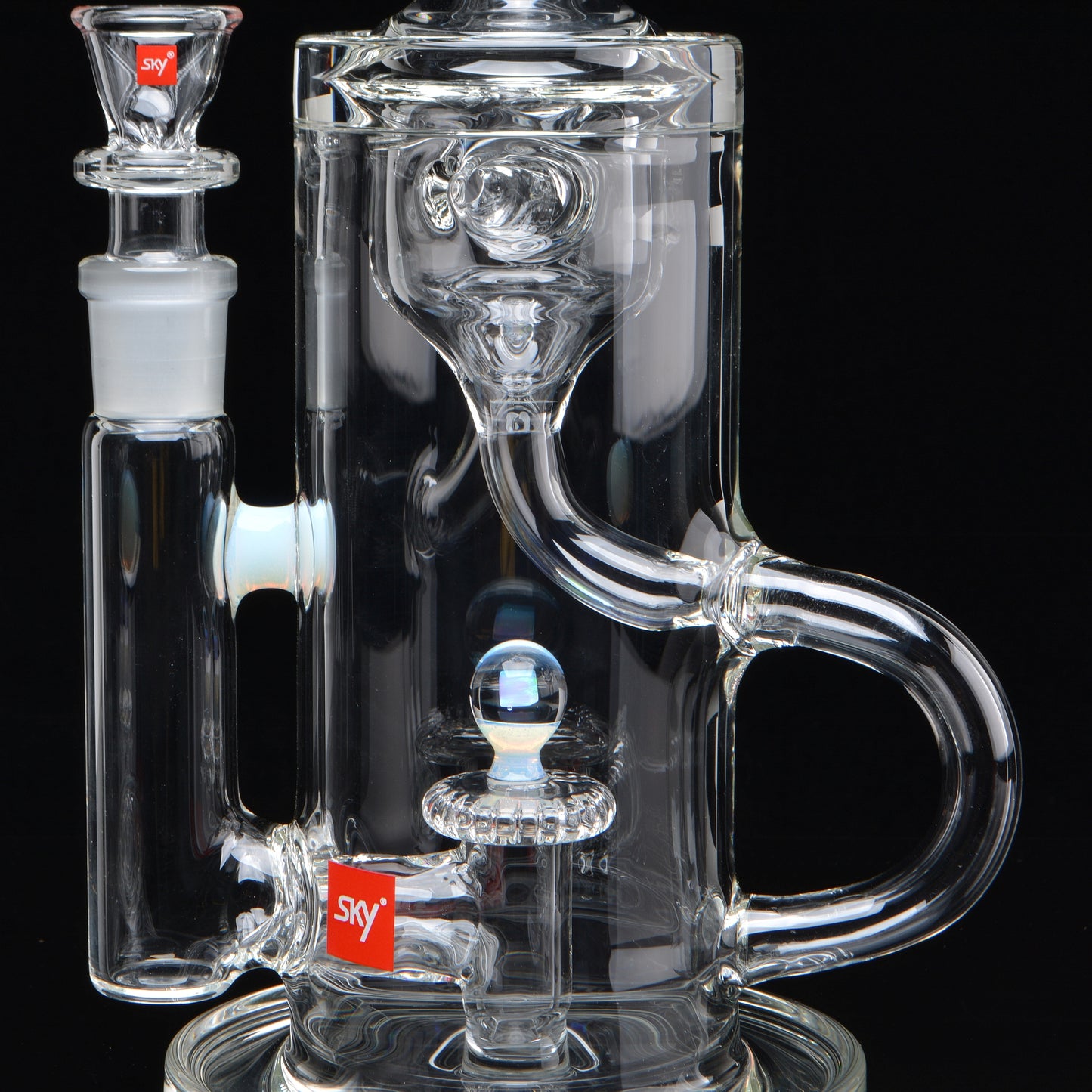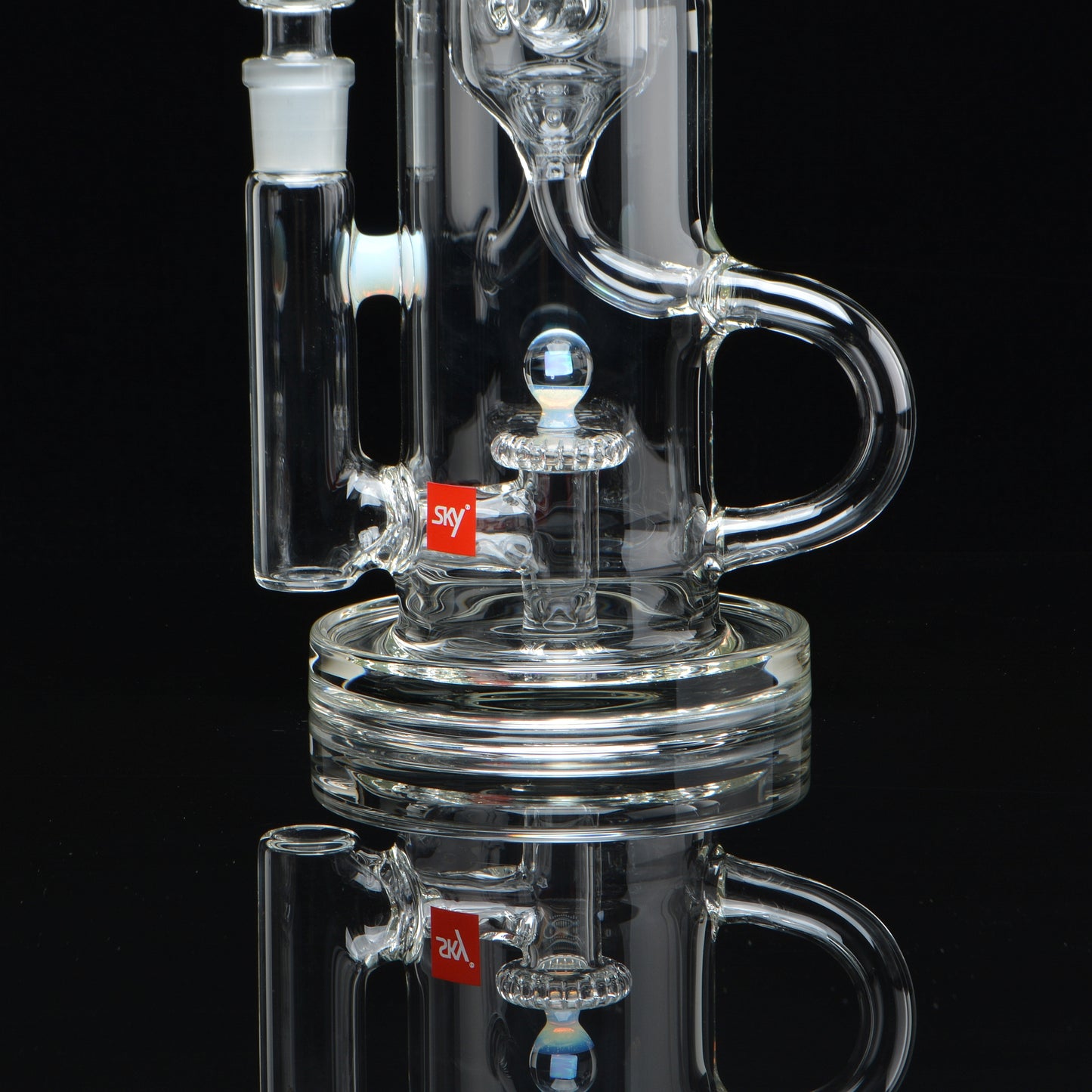 Very good, not quite the quality of my other Sky pieces
This piece is functionally amazing. I've had two other Sky pieces for a couple years, and decided to get this as a third. I'm satisfied with it, but the quality is not quite there compared to the other pieces. Accordingly, I can only give it 4 stars due to a few relatively minor issues (visibly misaligned tube and mouthpiece rather snubby, misaligned, and not quite formed as well my others. Overall a well designed and constructed product, I just was expecting a tad more attention to detail based on my previous experience.