Lunar Splashcatcher Set
Regular price
$499.95 USD
Regular price
$549.00 USD
Sale price
$499.95 USD
Unit price
per
The Lunar splash catcher set lets you combine 2 of our great pieces, under 1 coinvent package! This set includes our Lunar bubbler and our Lunar Splashcatcher. The Lunar Bubbler is built around the largest saw-cut showerhead diffuser we make.
When you draw threw the lunar splash catcher set perks, hundreds of bubbles filter threw the slits and instantly stack to top of the piece! The result is one of the smoothest hits you'll experience, especially when combined with the Lunar splash catcher!
The splash catcher acts as both an external perk and a filter for plant matter, ash, and resin! The mouthpiece detaches for easy cleaning, transportation, and replacement if needed!
Specs:
Height: Varies from 9in-11in
Tubing: 75mm x 5mm Schott Duran Tubing
Joints: 18mm Schott Dewer Joint/ 18mm Schott Female Joint
Bowl: 18mm Martini Bowl
Filtration: Fixed Showerhead Perk
Base: Solid Maria Base
Mouthpiece: 18mm Removable Mouthpiece
Each piece is hand blown and Unique! The dimension will vary slightly because of this! 
Share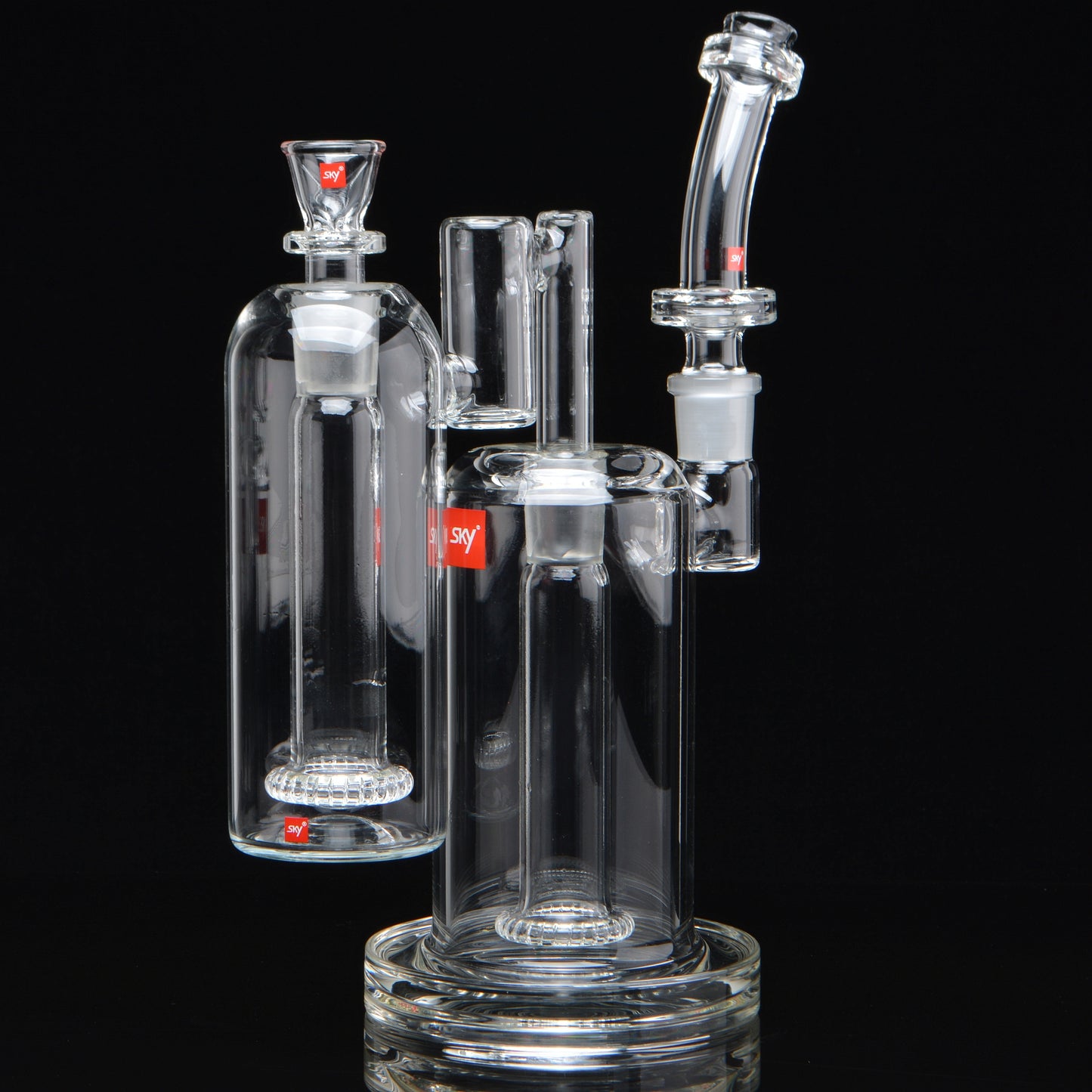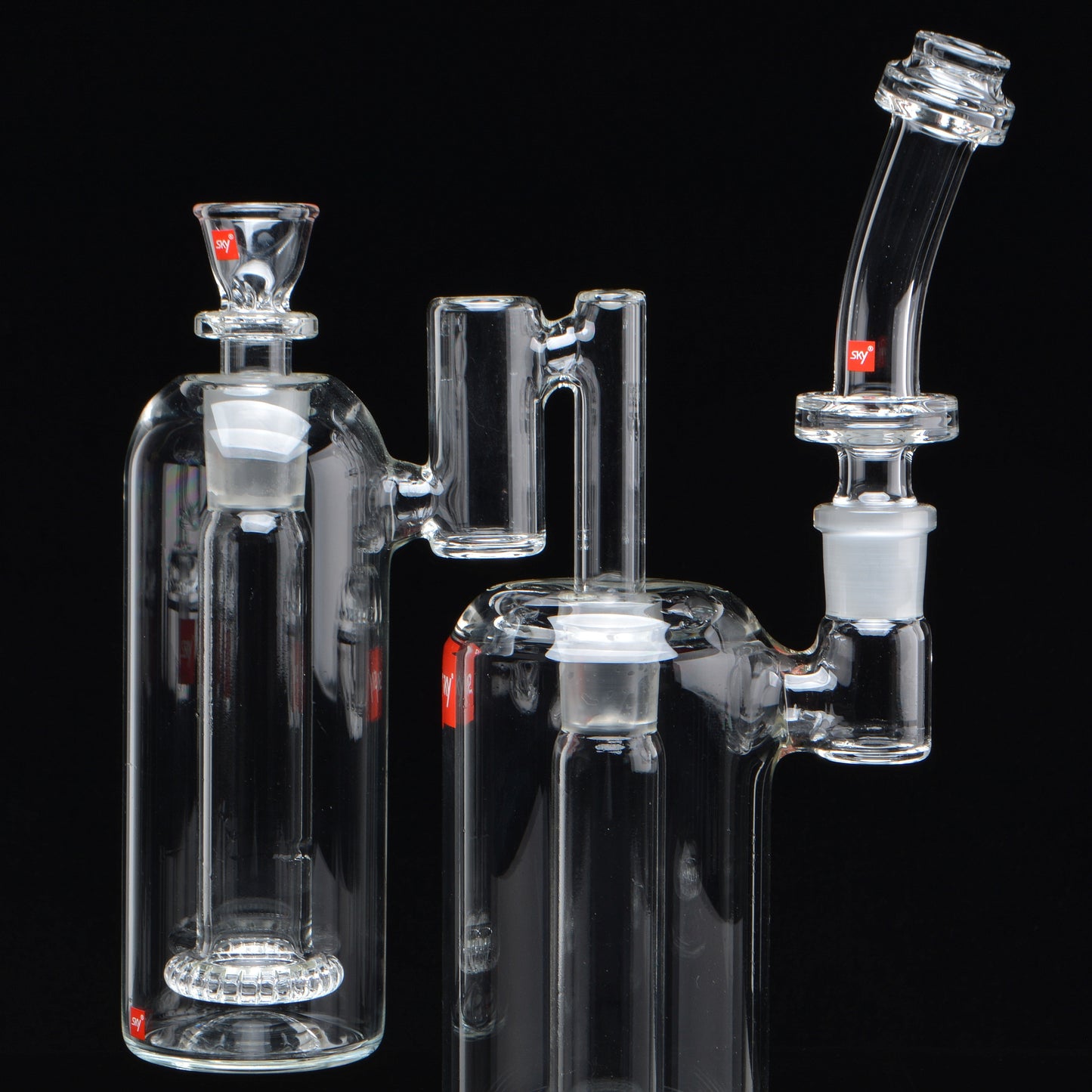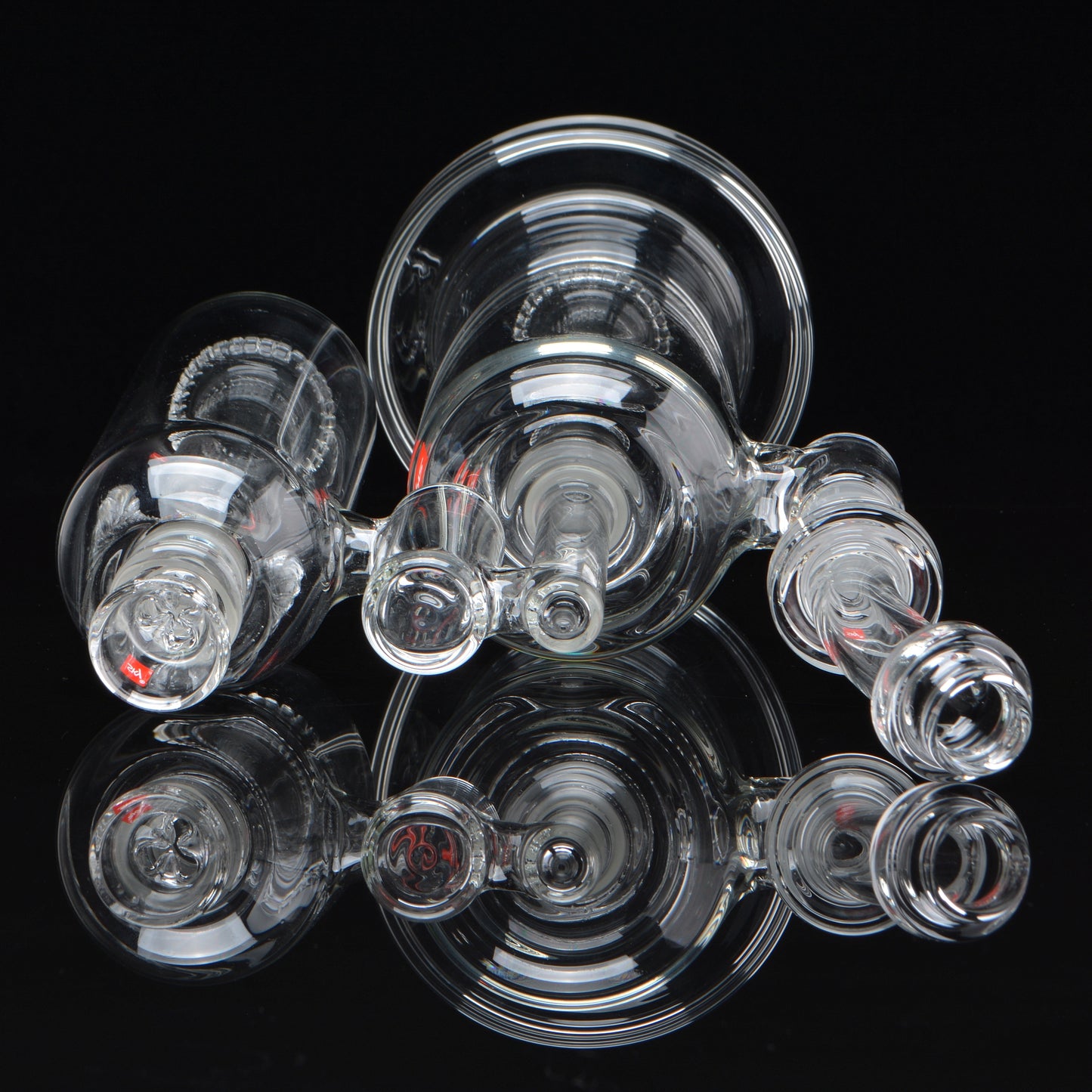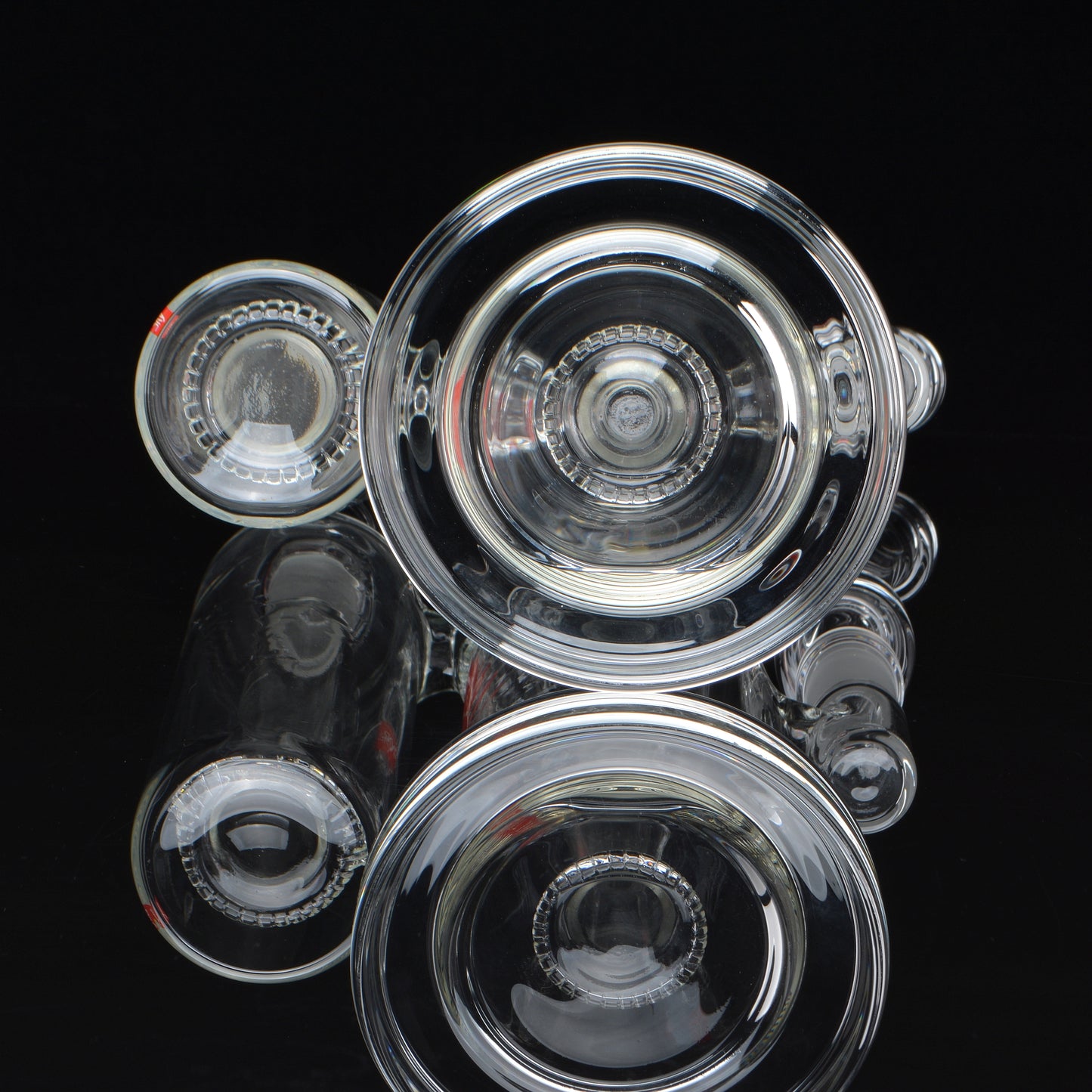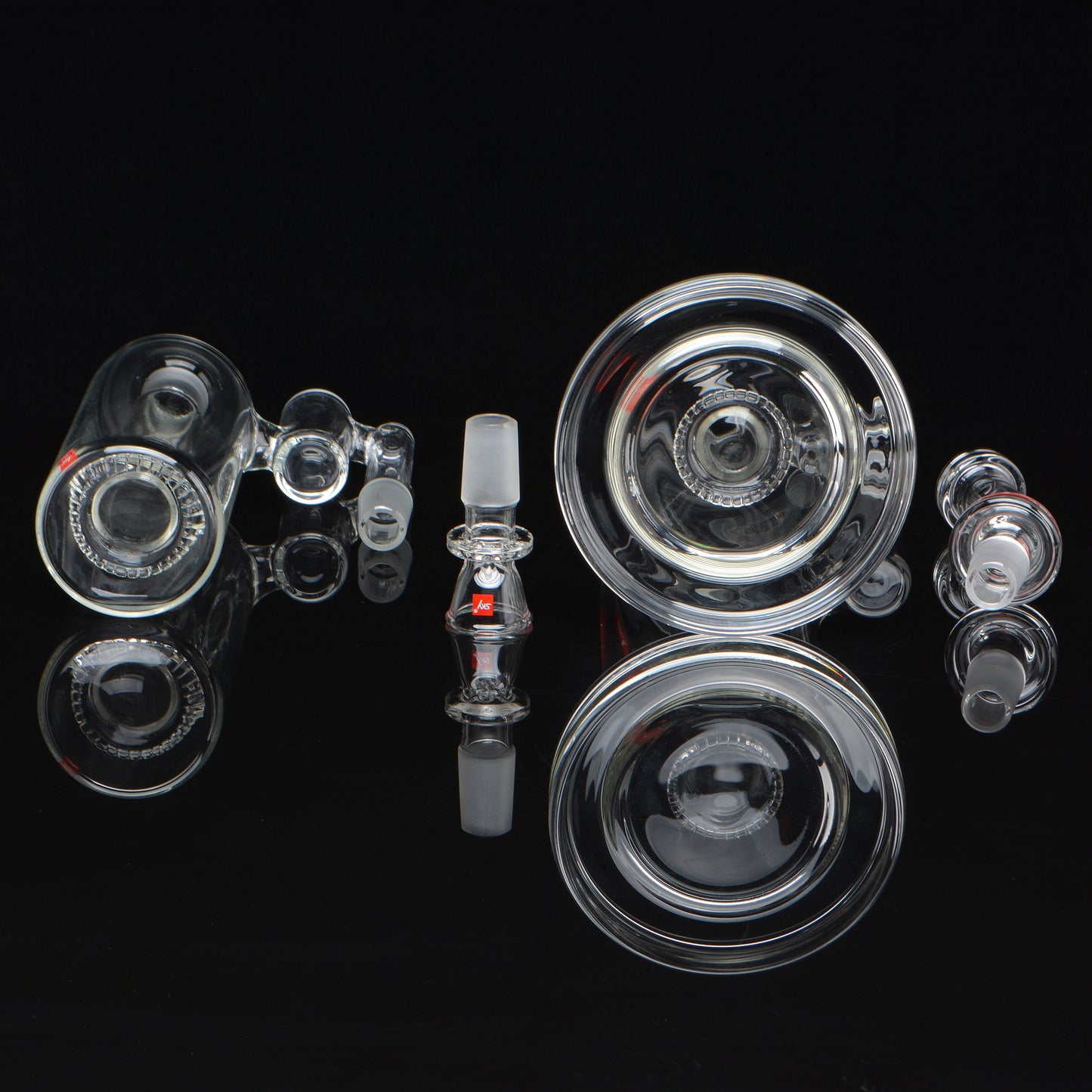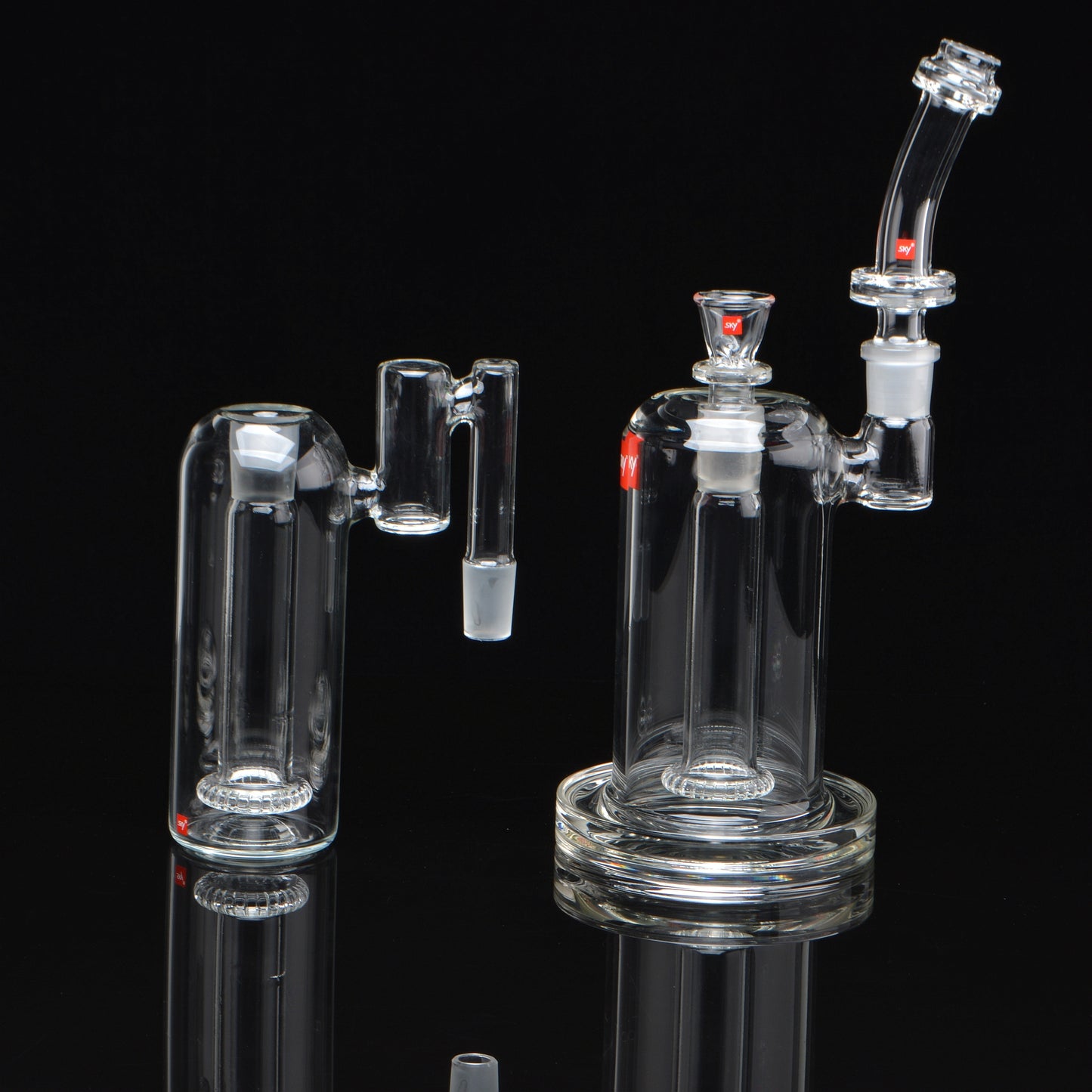 Elegant and spare
Love this set. So much glass today looks like it was designed by a cheesy maximalist adolescent - this is simple, elegant, functional. Cools beautifully without diminishing flavor, great bubbles, great sound. Buy it.